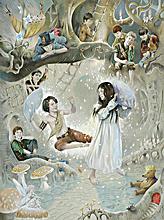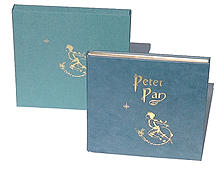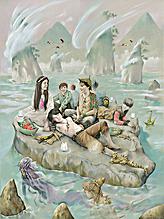 Peter Pan - Limited Edition Deluxe Book
Celebrating the wonderful tale of Peter Pan by JM Barrie
200 copies only - Illustrated by Steve Hutton
Each book is numbered and signed by the artist - Lithographically printed on prestige paper to ensure crisp text and rich reproduction of the original oil paintings - Gilt edged pages - Hand bound with burgundy leather and features a gold embossed design of Peter and Tink flying towards the Neverland - Presentation box - 136 pages - 24 colour illustrations
Peter Pan is a tale loved the world over. Steve Hutton, the illustrator, has created images that will reignite the imagination and brings to life the tale of Peter and his adventures.

To order these books, please call 0777 1635 777 or simply use the PayPal button below.
(Remember to select your correct delivery option)
You can buy your own copy of "Peter Pan" right now, via PayPal. Just select the right option for you from the drop-down list below and click "Buy Now". You will be taken straight to the secure payment facilities at PayPal.